Once created and saved either in My Files or in a folder in OneDrive, the document can be moved around using the drag and drop system.
If the document is in My Files then it can be dragged onto a folder, or if already in a folder it can be dragged to a sub-folder.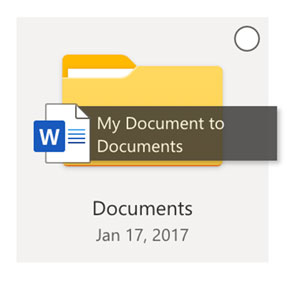 A document can also be dragged onto the file path at the top left to move it to any listed folder in the path, or back to My Files.