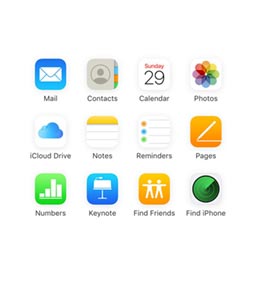 iCloud is based on Apple's online file storage iCloud Drive that has a 5GB allowance and comes with online office applications for:
Page (for word processing)
Numbers (for spreadsheets)
Keynote (for presentations)
Mail (for email)
Contacts
Calendar
Photos
Notes
Reminders
iCloud is closely integrated with all Apple devices, and comes with a desktop application that will install it as a drive on your system. This makes using iCloud to store files much easier as they can be simply dragged and dropped. Another useful feature is the iCloud Keychain, which allows devices on which it has been enabled to use passwords saved on another device.
Apple iCloud comes with 5GB of storage free for one Apple ID, regardless of how many devices are owned. This includes documents, photos, backups, and even game saves, so can rapidly get used up. How much storage is left in iCloud can be checked on Macs, iPads and iPhones under the iCloud option in system settings.
On the Mac go to the Apple icon in the top left, and select System Preferences... then select the iCloud icon to open the iCloud screen. The amount of file storage used is shown at the bottom along with the amounts for Backups, Photos and Videos, and Documents, and the Available Space. The apps that are using iCloud can be selected and turned on or off.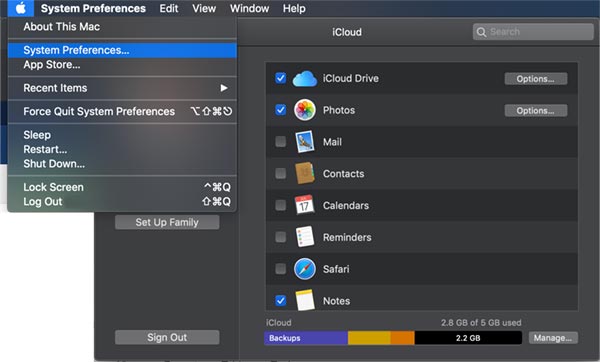 On the iPhone or iPad go to the Settings, then select the user ID at the top that lists Apple ID, iCloud, iTunes & App Store. Select iCloud from the next list and the screen will show the Storage. Apps can be selected to use or not use iCloud, and the Manage Storage option will give more details and options, and the option to Change Storage Plan if required.